Negotiating and accepting an offer for your home is often stressful, nerve-racking and, especially, emotional. Then comes the buyers' home inspection and the SECOND negotiation. You find yourself, again, in a stressful, nerve-racking, and this time, emotionally angrier situation. Why?
Your House...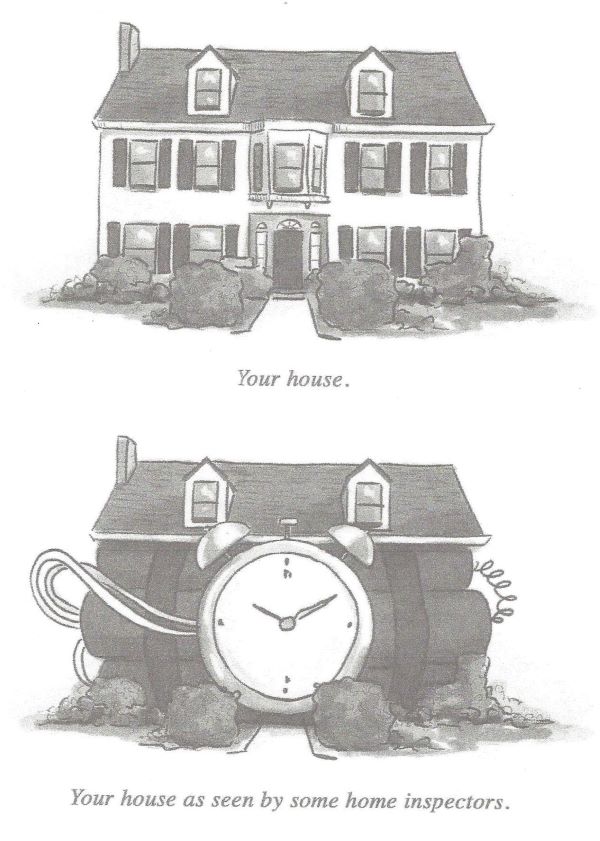 ...Your House as seen by most Home Inspectors
Why is it important to hire me, a Realtor AND a Home Inspector?
Because this is how you avoid the second negotiation fight:
You can call hundreds of Realtors that can handle that part of your home sale. I haven't met one yet that took the time and effort to study and train to become a State of Illinois Licensed Home Inspector. Why is this important to the sale price of your home and the amount of money you walk away with?
The buyer you eventually go under contract with will pay for a home inspection. 3 things happen after the buyer gets the inspection report and 2 are bad for you!
1. Buyer Cancels the contract. The inspection report is so big that the buyer, especially first-time homebuyers, freak out and cancel the contract. The next buyers first question will be "Why did they cancel"? They will assume it was something the previous buyers' inspection found that caused them to run away from your house. Your house becomes a red flag.
2. Buyer Renegotiates a Lower Price and/or Expensive Repairs. This is the SECOND PRICE NEGOTIATION that almost always happens during a transaction. The buyer will examine their HI report like an IRS auditor and demand you repair darn near everything in the report or drop the price by thousands, even tens of thousands, of dollars.
3. Repairs are Minimal and Your Home Sale Closes.
You don't want to be the sellers with a contract cancellation. Your house gets red flagged, stale and may not even sell.
The buyers home inspectors report tells one side of a story. It's like a prosecutor laying out a case against a defendant. If there was no defense allowed, the jury would convict 100% of the time. Your home is the defendant. You have to defend your home. That's your advantage working with me. I have the license and the authoritative weight it carries to professionally defend you and your home. I can push back against the buyers demands in a way they, their agent and especially their home inspector will understand. I speak the language. It's this SECOND PRICE NEGOTIATION where I stand out from other Realtors when it comes to the final price you get at closing.
Feel free to call me and ask me how.
Contact Realistic Realty LLC at 773-671-6857 if you're thinking about selling a home in Jefferson Park, Portage Park, Old Irving, Dunning, Chicago, Norwood Park, Norridge, Harwood Heights or anywhere in NW Chicagoland.
Your Jefferson Park Area Hybrid Agent